Many of our Ocean Reef Realty clients have become enthralled and enamored by the village of Alys Beach which is a wonder to behold. This affluent residential enclave of private villas which were just recently completed to look like something you might see on the Greek isles or in Italy rather than along the shores of South Walton. All are completed with alabaster white, thick adobe stucco walls with more on the way. The setting is quite striking. Pyramid peaked towers mark each end of the village on Scenic 30A with two rows of Royal Palms lining the way. The village straddles this picturesque setting that overlooks the jewel toned waters of the gorgeous gulf where dolphin can be seen frolicking off in the distance. The sugar sand shores received a top designation as a "Blue Wave Beach" by the nation's leading environmental certification program for pristine conditions. Indeed, the New York Times said Alys Beach "may be the best beach in the continental US."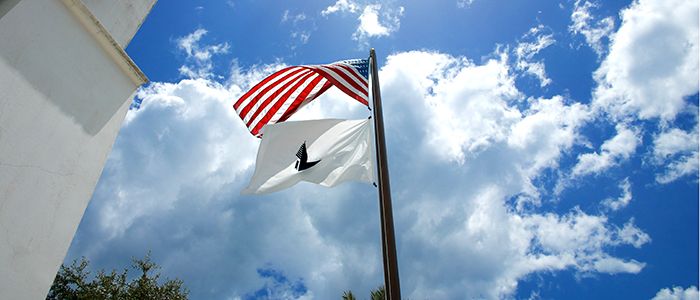 In Alys Beach cobblestone streets pass by attached residences that are designed to offer maximum privacy with interior open courtyards containing small pools and tranquil fountains that give them a New Orleans feel but sculpted in ancient Romanesque fashion.  Many homes have private, walled in  observation deck patios that rise above the courtyards with outdoor living areas, built in bars and even fireplaces. Some homes are designed as detached "family compounds" that include interconnected, multiple structures that contain different rooms in the house. A town green is located on the gulf side with a grassy lawn that borders wide white steps marked by a pair of giant urns on pedestals leading up to a sun deck. This overlooks the shimmering gulf with a walkway that leads down the dune to the beach below which is 1,500 linear feet in width. Musical concerts are often held here under the stars where owners and their guests spread blankets or chairs to enjoy the entertainment. Other mini parks also lead down to the gulf, one of which "Turtle Bale Green" has spurting fountains and a convex mound of grass that resembles a tortoise shell. A gulf front Beach Club and village with retail shops is planned for the near future. 
The Fonville Press is located here and serves as the village cafe, news stand and book shop. People gather for convivial conversation with coffee in the mornings or wine and tapas in the afternoons. Alys Beach features multiple parks on the north side with a twenty acre nature preserve. An elevated walkway meanders above the forest floor for views of this serene habitat and is wide enough to accommodate bikes. Other parks include the tranquil setting of Lake Marilyn with an arching white bridge and a tall decorative tower. Fire Pit Park is another popular gathering spot where people gather on the intimate lawn, sitting on Adirondack chairs and enjoying the flickering flames. Tennis can be played at Clermont Courts featuring a professional clay surface.
The crown jewel of Alys Beach is the community pool known as Caliza. The walled in plaza around it looks like it is right out Dubai complete with beaded open air cabanas, opulent outdoor living areas, up lighted palm trees and lush landscaping.
Alys Beach has received national and international fame for an annual event known as Digital Graffiti Art Show which was first introduced here several years ago. Hundreds of artists from around the world enter the competition with awesome creations using animated light shows that are computer generated and projected with vivid ever changing colors on the white adobe walls. The visual effect almost defies description since besides the digitally generated art, buildings, palms and landscaping are also aglow.

Alys Beach is like a gulf side oasis, truly unique due to this awesome locale and founded on the principals of New Urbanism in community planning. This creates a very pedestrian friendly setting with all the physical amenities within easy walking distance of each residence. Sales from May of 2012 to the current month ranged from $1,000,000 to $1,650,000 for residences that ranged from three to five bedrooms with the equivalent amount of baths.  The sizes ranged from 2,400 to over 3,000 square feet and the average price for the seven sales that occurred was around $1,400,000. Currently there are three properties listed for sale in Alys Beach starting at about $1,600, 000. You may review these results on our own user friendly website and one of our professional real estate sales consultants will be happy to set up appointments if you want to tour them. Our Seacrest Beach office is right next door and we are always happy to assist!


Leave a Comment